---
Membership renewals commence from 1st July and end at 30th September, so check your card to see if you need to renew. If you are a single year Member then you will be up for renewal. Multi year Members should check the end date on their card. Reminders will be sent early September if you have not renewed at that time.
Membership Prices:
1 year - $7.00
3 year - $15.00
5 year - $20.00
Discounts available for pensioners
Loyalty points will need to be spent or transferred to your Easy Card by 30th September every year.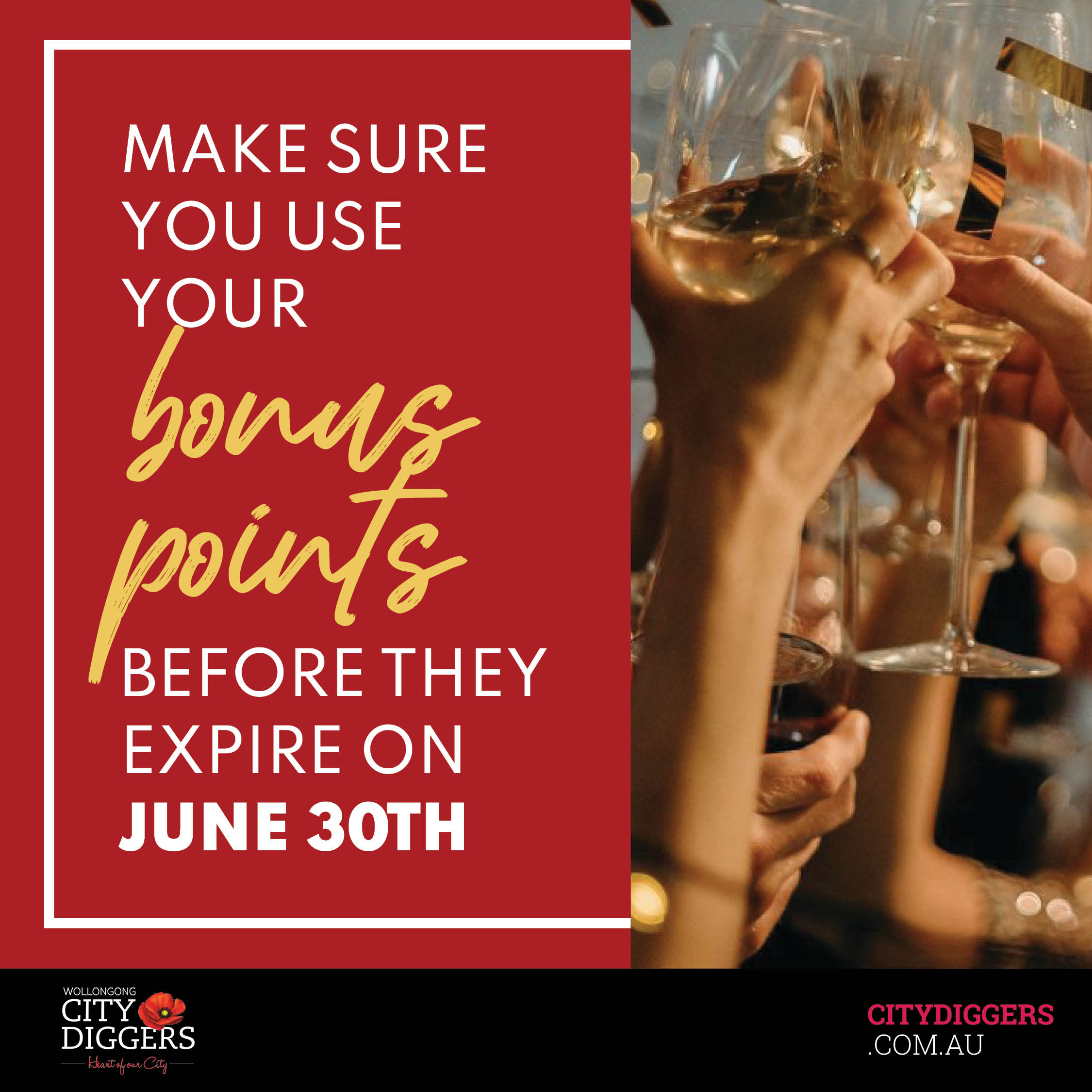 ---
The Wollongong City Diggers
Loyalty Program
The complete Terms & Conditions of City Diggers Wollongong Loyalty Program are available at the clubs reception on request.
Is FREE to all of our Members and is our way of thanking you for your loyalty. To maximise the benefits that the program offers, present your Membership card when making any purchases from our Bar, Bistro & Café and ensure that your card is correctly inserted into the console of a gaming machine whilst playing.
View the Brochure for more info
Introducing
The City Diggers Easy Card

The City Diggers Prepaid EFTPoS Card has been created to give members the freedom to spend their reward points at any merchant in Australia that accepts EFTPoS. Members may also load their own funds onto the card for additional or higher value purchases.
Though there is no ATM or cash withdrawal facility on the card, cardholders are able to spend the available balance on the card using EFTPoS terminals across Australia*.
The Easy Card is a reloadable, pre-paid card so you can never spend more than what you load onto it. There are no credit checks required, and the card is not linked to your personal bank accounts. It's a totally prepaid solution.
In addition, cardholders will gain access to special promotions and activities at City Diggers. (Terms and conditions apply)
All Easy Cards will need to be replaced from when the Club reopens due to the cards expiring in June this year. Card Holders will need to attend personally to receive a replacement card so that both Identity and all details can be verified. Current funds will then be transferred as soon as possible, which should be within one or two Business working days.
You will be receiving a notification shortly in the post explaining this further. Thank you.
Activate my Easy Card
Check my Balance
Disclaimer
Terms and conditions and fees apply to the use of your card. Minimum and maximum transfer amounts may apply. Refer to the PDS.
Gobsmacked Loyalty Pty Ltd ABN 60 098 218 216 (AFSL 444609) is the issuer of the card. The PDS is available and can be obtained online at www.citydiggers.com.au. You should consider the PDS in deciding whether or not to acquire or keep the card. The Wollongong Ex-Services Club Ltd is responsible for the Easy Rewards program and promotions and the conversion of reward points to monetary value. Refer to The Wollongong Ex-Services Club Ltd reward promotions and program terms and conditions.
Download Annual Report 2019 / 20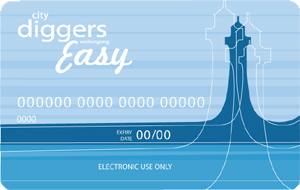 Benefits
Use your Easy Card at over 400,000 EFTPoS devices across 60,000 retailers across Australia*
Pay bills
Eat out at restaurants
Save for a holiday
Exclusive access to Easy promotions
Reduces the need to carry cash
Choose where you want to shop
Free balance checks online
Free transaction history online
More Info
(*) Subject to merchant discretion.